"If We Ever Forget That We Are One Nation Under God, Then We Will Be A Nation Gone Under."
– Ronald Reagan, 40th U.S. President
Do you have pride in our country…?
Do you believe that strong faith conquers all…?
We have something special for you…
This is a Reminder to Pray without Ceasing for our Nation!
Introducing the National Prayer Gold Coin…
​Makes the PERFECT Gift for other Christian American Patriots!

Don't Miss Your Chance!
This special promotion could end at any time!
To get the Free National Prayer Gold Coin, just click the link at the top of this video for more information!
---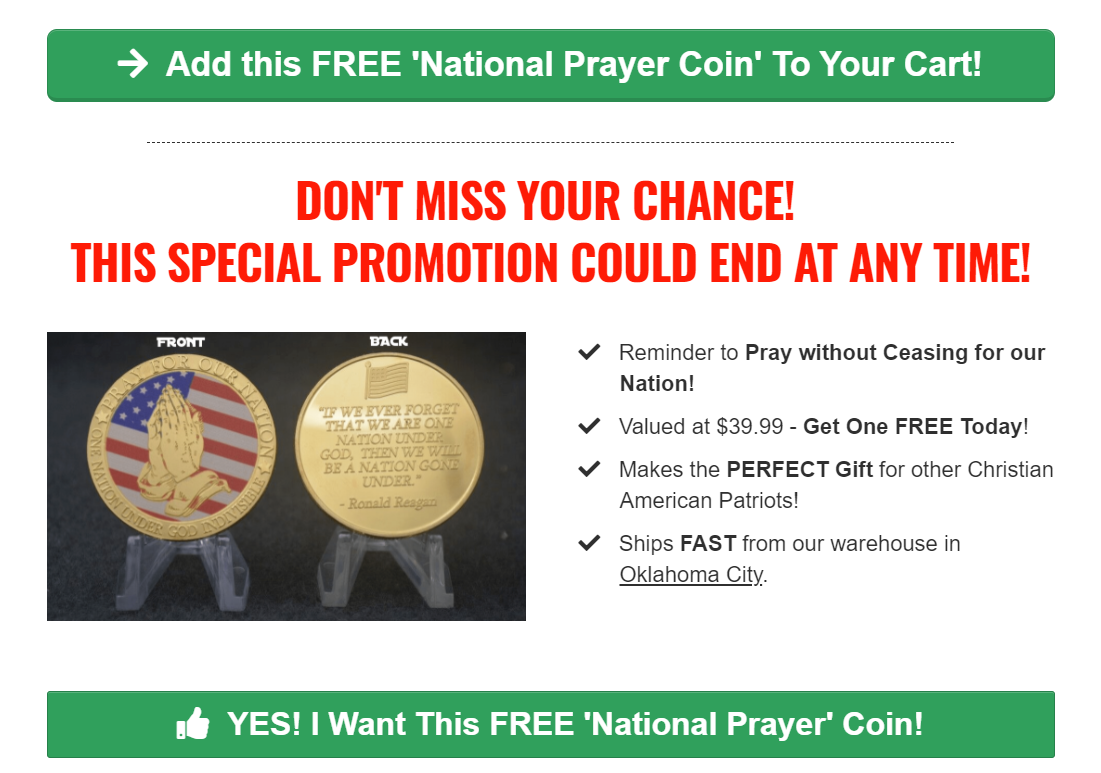 Thanks for watching this Free National Prayer Gold Coin video!